Limited Edition Posters Available for $30.00 plus postage.
Contact me at tpapa@drugpolicy.org or anthonypapa123@yahoo.com
<![if !vml]>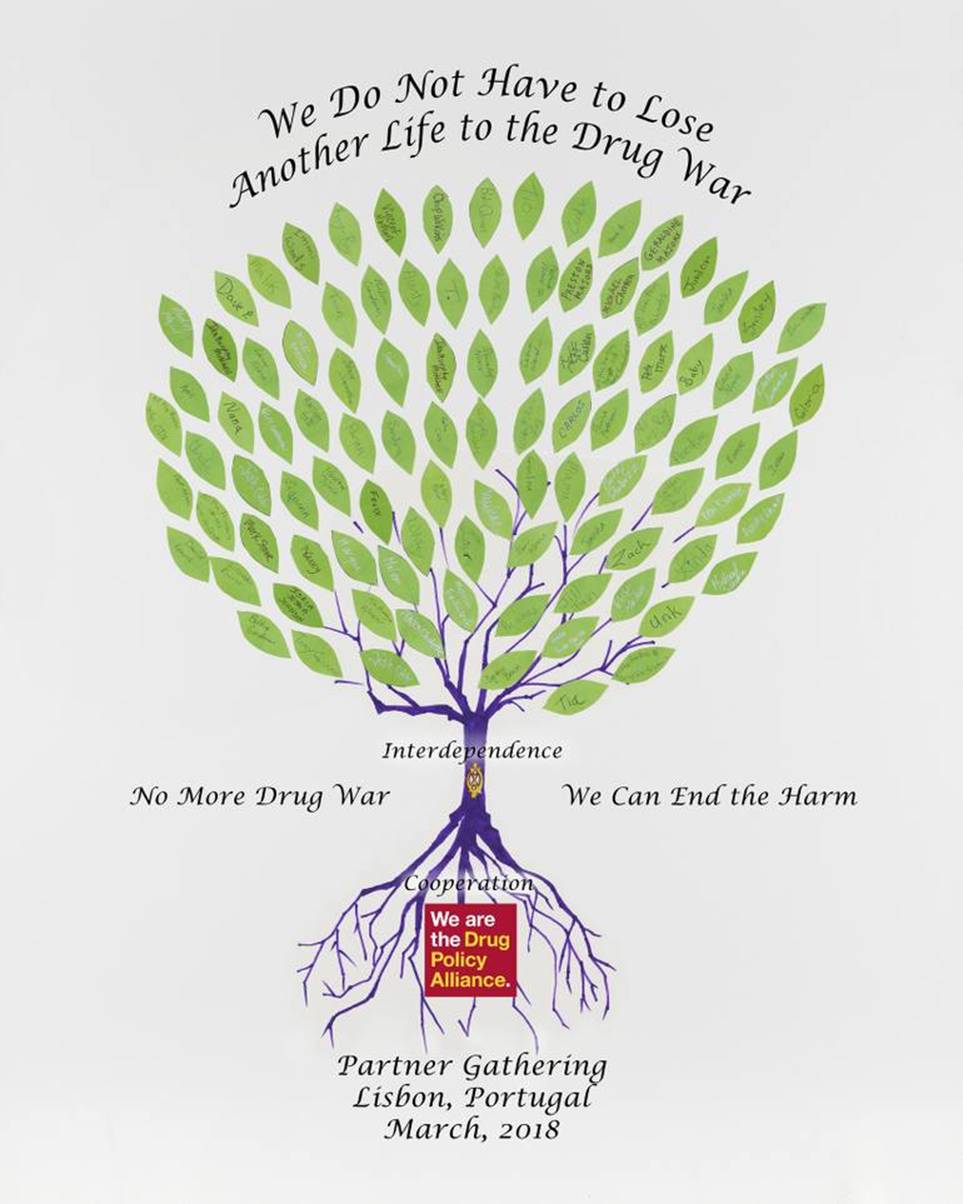 <![endif]>
Commemorative Drug War Tree of Activism - Limited Edition of 100 (only a few left)
Art Description 16x20 on 100 percent rag paper ( all profits donated to the Drug Policy Alliance)
A commemorative print was created by artist Anthony Papa from a recent trip of a delegation of people organized by the Drug Policy Alliance who have lost loved ones to the drug war. They traveled to Portugal March 19 – 21 - 2018 to investigate Portugal's ground breaking drug policy where they decriminalized drugs for personal use. The names on the leaves of the tree are of victims that have been effected by the war on drugs. They were placed there by the delegation which represented over 35 organizations all doing their own thing but all connected by their efforts to stop the drug war and save lives
This is a vintage poster created for the documentary "Unintended Consequences" a film about the group I co-founded Mothers of the NY Disappeared. It was created in conjunction with Sand Box Magazine with its 10th issue titled "Incarceration". The film was shown at the old Galapagos art space in Brooklyn N.Y. Its in black & white -16x20 on glossy paper - of my famous painting "15 To Life".
The painting was exhibited at the Whitney Museum of America Art twice and has been the cover piece for several books and magazines and newspapers.
New York Times' art critic Roberta Smith praised Papa's famous painting "15 Years To Life" as an "ode to art as a mystical, transgressive act that is both frightening and liberating, releasing uncontrollable emotions of all kinds."
Exhibited at Whitney Museum of American Art :Mike Kelly Retrospective 1995
Exhibited at Whitney Museum of American Art : Anthony Papa Art & Book Release Show 2004 (Photos)
18x24 on paper ( limited supplies)